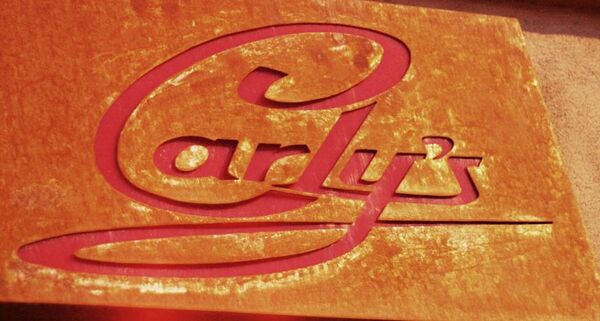 Carly's Diner
34 Far Drive, Carlington, Ireland
Welcome to Carly's! Carly's is a retro diner and lounge where residents love to hang out at. Carly's is also one of Carlingford's most popular hangouts for teens and families! So come on in, bring some friends, and sit down for a nice milkshake.
Carly's was founded in 1937 by Carly Falconer. Carly still owns the business. Over the years, it has grown to be a family business that everyone in the Falconer family takes part in.
Often times, strange things do occur at Carly's. There have been many stories. Some may be true some may not be. But who believes those things, right?
Sandwhiches
Edit
Southwest Chicken
Santa Fe
Roast Beef and Brie
Gyros
Turkey Melt
Carly's Meatball Sub
Prosciutto
Europa
Pear
Reuben
Smoked Salmon
Caprese
Cuban
Tuscan
Tuna Melt
Italian Grinder
Ultimate Grilled Cheese and Soup
Pork Torta
Ad blocker interference detected!
Wikia is a free-to-use site that makes money from advertising. We have a modified experience for viewers using ad blockers

Wikia is not accessible if you've made further modifications. Remove the custom ad blocker rule(s) and the page will load as expected.